Left to right: Travis Roberson, Erasmo Arreola, Robert Thornton, Danny Kreifels, Melissa Haberstroh, Jeff Morris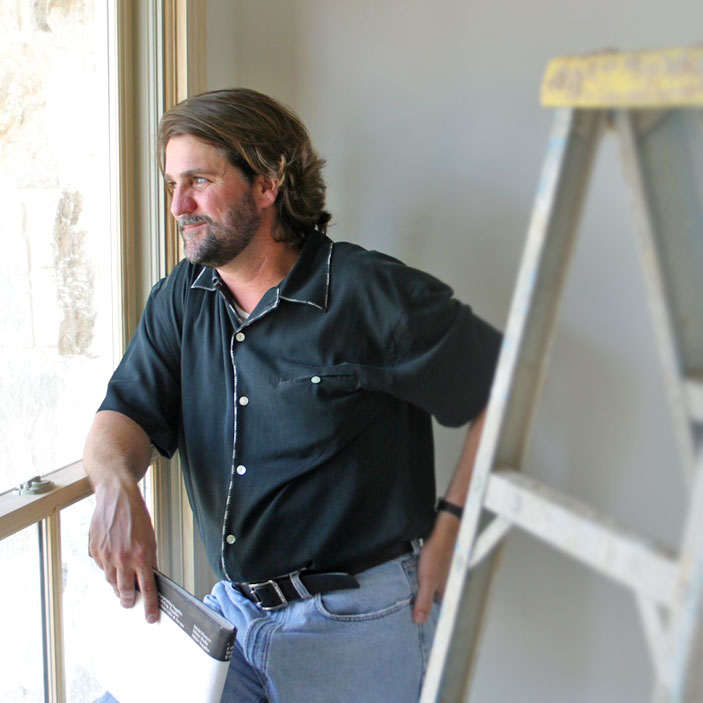 Robert S. Thornton
About Us
Since 1991 we have aspired to be the preeminent Texas Hill Country homebuilder by consistently improving the quality of our product, adding value through innovation, creativity and diligence, and doing so with God-glorifying integrity and purpose.
We are a "boutique" builder, that is, each project is not necessarily extravagant, but each is specifically designed to suit the needs of the client and is very site specific. Ours are always pure custom homes, and we enjoy being fully engaged in the design process. We employ a hands-on, collaborative team effort from start to finish.
In visiting with current and former Great Homes clients you will find a reputation that is beyond compare. Our experienced team brings critical thinking and an appreciation of value to the homebuilding process.
If you are in the market for a new home just ask around, and along with rave reviews you will learn that we are honest, hardworking and trustworthy – for your sake and ours.